Season ends September 4th, 2023
Labor Day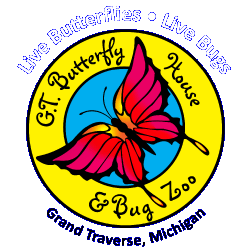 Season ends September 4th, 2023
Labor Day
Open Daily 10 am to 5 pm, please arrive 30mins before closing.
Season ends Labor Day, September 4, 2023
Our tropical garden is in full bloom and hundreds of butterflies are waiting to meet you!
Join Us out in the Community – Upcoming Local  Events
Monarch City USA Initiative
Elk Rapids Harbor Days August 2 – 5, 2023
Elk Rapids has become the FIRST local community to join in the Monarch City USA initiative.  We plan to celebrate this achievement with a live, Monarch Butterfly release.  Follow us on Facebook for more information, including event times and details.
Barker Creek Customer Appreciation Day
First Sunday in October, 1pm
FREE EVENT-All ages welcome
GT Butterfly House & Bug Zoo closes Labor Day, but our outreach continues!  Join us each October at Barker Creek's annual celebration, where we teach about the valuable connection of pollinators to the plants depending on them.  We do a native butterfly release, and discuss each butterfly's survival tactic as we head into the colder months.

Hours – Open Daily
with last tours 30 mins before close
Opening May 1, 2023
Season ends September 4th, 2023 
Celebrating 10 Years Serving the Community
PLEASE ARRIVE AT LEAST 30 MINS TO CLOSING – We want you to have time to see it all!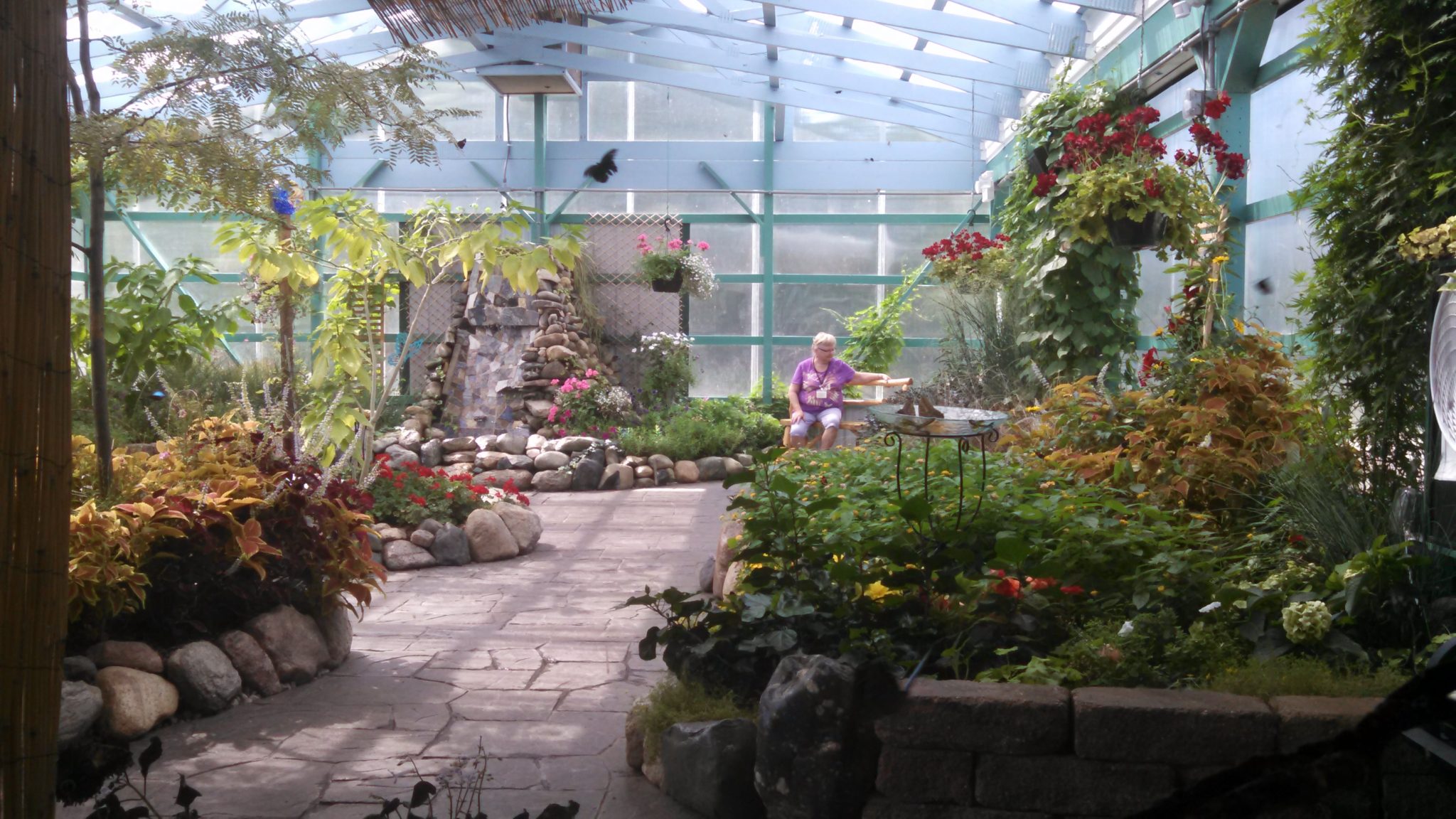 Our vision for the Butterfly House and Bug Zoo started in 2012.  After careful consideration, a site was chosen for the zoo in the Spring of 2014.  Construction of the Butterfly House and the zoo exhibits were completed and ready for visitors in October 2014.
The purpose of the GT Butterfly House & Bug Zoo is to create an attraction that would provide the community education and a fun place to take kids to learn about the wonders of butterflies and their bug relatives.  As the Zoo grows in it's mission, there are many plans ahead!